---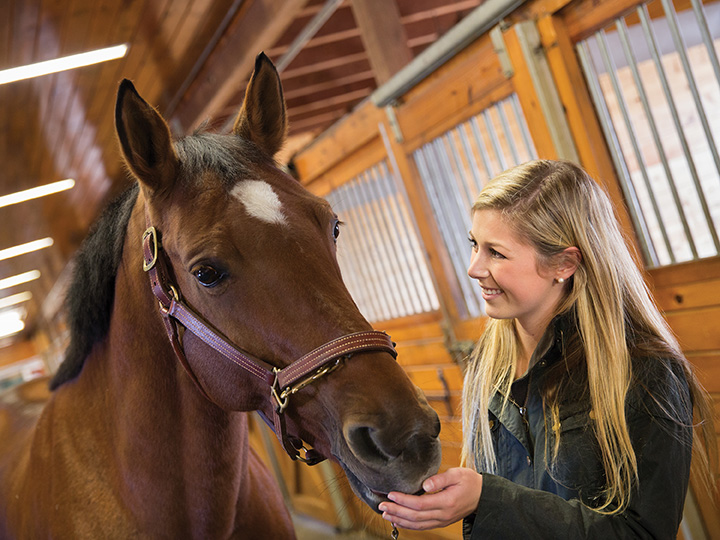 Comprehensive Test Menu
Comprehensive laboratory testing including innovative, exclusive diagnostics.
The best menu of industry-leading diagnostics
 
IDEXX Reference Laboratories offers specialised equine testing and offers expertise in detecting the serious diseases affecting horses today.
Along with providing a team of board-certified equine specialists and the latest advancements in equine diagnostic research, IDEXX offers innovative new tests and delivers accurate, comprehensive results up front, so you can make more informed and confident medical decisions.
Equine Chemistry Testing with IDEXX SDMA Test
In addition to a complete range of routine tests, our innovative tests include:
Endocrine testing, such as endogenous ACTH and insulin
Bile acids so you can evaluate liver function
Equine Hematology Testing
IDEXX offers a comprehensive equine CBC. Manual slide review could reveal:
Toxic change: an indicator of response to inflammation
Left shift: release of immature neutrophils in response to inflammation
Hemaparasites: e.g., Ehrlichia equi (Anaplasma phagocytophilum), Babesia and other parasites
Atypical cells: e.g., leukemia fibrinogen is always automatically included in the equine CBC for indicating inflammation
Equine Serology and Microbiology Testing
A complete line of infectious disease serologic testing, including leptospirosis.
IgG testing for foals to indicate adequacy of passive transfer
Automated microbiology system to allow more rapid culture results with minimum inhibitory concentrations (MICs) to improve selection of antibiotics
---
---